Client Project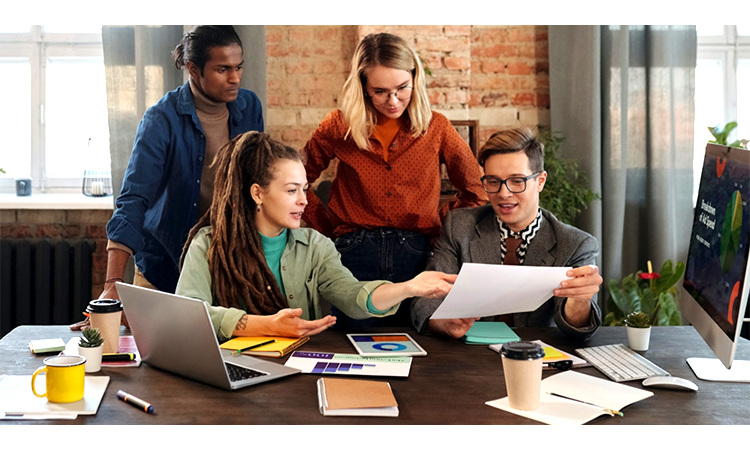 Client relationship management doesn't end after the contract is signed. Client relationship management is also important in the post-sales stage especially when you need to deliver projects to clients. Successful client project management requires effective management of both client relationships and client projects in a non-discrete manner. 8Manage offers a merit CRM and project management solution that is extremely useful for you to manage client projects.
The 8Manage CRM and project management solution contains customer interaction tracking, budgeting and sales channel management functions, which helps your team with the following:
Easier post-sale task management
Once a sale is closed, the client no longer interfaces with the sales team, but rather with other relevant teams and departments within your organization. The 8Manage CRM and project management solution makes the transition from prospect to paying client seamlessly. It allows teams to easily understand the project activities that relate to cultivating client relationships. Workflows can be established and the client can be nurtured and given the service they deserve. It's all possible with the 8Manage CRM and project management solution.
Cross-department alignment
It's much easier to align multiple departments around a client's needs if they have a clear picture of what those needs are. That's what you get with the 8Manage CRM and project management solution. In the past, the marketing department might hear one message and the operation department hears another. However, when a clear view of the client is readily available, there's little room for misinterpretation of what needs to be done. The result is greater clarity and focuses on the client's needs.
Manage project scope
The 8Manage CRM and project management solution provides scope and change management functions, allowing you to control project requirements and handle changes and impacts in real time. The best way to deal with changes is not just to suppress them. For high-priority changes, use the 8Manage CRM and project management solution to provide change impact information, including time and cost, so people can make trade-offs. Many project-wide issues stem from (i) insufficient up-front research and (ii) the inability of the software used by the project team that cannot provide impact information in real time. The result is that the user group feels that the project manager keeps saying no, while the project manager thinks the user group demands everything.
Optimize resource planning, allocation and utilization
Taking full control of your projects isn't just about having the right resources; it's about using them in the most efficient way. This could mean choosing them by location, skill or even rate of charge. Using 8Manage CRM and project management solution, you can view all resources and deploy them according to the criteria you choose. You can also track how much you expect to spend on each resource, keeping a close eye on expenditures and budgets at every stage of the project. With a central pool of real-time calendars, you can consolidate data to see everything from individuals to projects on one screen.
Accurate time and expense management
Utilizing the 8Manage CRM and project management solution to capture time and expense information is the quickest and easiest way to accurately manage time and expense. Providing employees with a simple, accessible system that enables them to quickly and easily record their activities will be preferred over manual timesheets or clunky spreadsheets; results will be more accurate, as there is no need to retype.
Timely and accurate billing
Billing must be fast and accurate to protect cash flow. Traditional management-heavy processes can slow down projects, create bottlenecks and lead to billing errors that are embarrassing at best and lose valuable revenue at worst. This is especially true when billing processes rely on multiple systems and separate departments and lack software integration and cross-departmental visibility. Manually updating separate spreadsheets can also lead to errors. 8Manage CRM and project management solution simplifies and controls billing, and has the flexibility to make changes based on the type of billing and the level of approval required. Software that measures estimated versus actual costs and regularly compares the two can often flag serious issues before they become a problem.
CRM project management: the path to higher productivity
Serving the customer and the employee simultaneously can be difficult, but it doesn't have to be. Take some time to evaluate your current CRM and project management solutions. Dig deep and determine if they are helping both the employees and the customers in the way they should. If you want a seamless customer experience, a CRM and project management solution is what will move the needle and may help uncover some untapped opportunities to boost satisfaction, productivity and growth.