Integrated Demand & Supply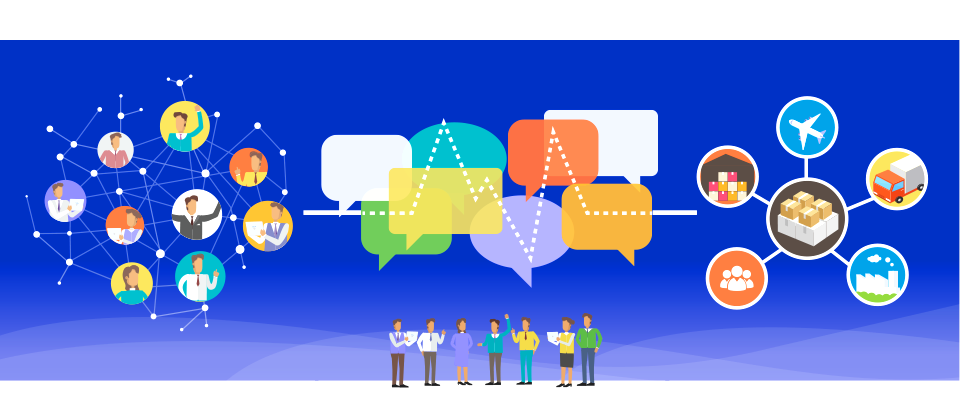 In many businesses, the activities that generate sales have become disconnected from the operational activities needed to meet that demand, resulting in conflicting goals and lost business opportunities. Bringing together the supply and demand sides of a business can represent a significant opportunity for efficiency and value creation. To compete in different strategic areas at the same time, a company needs to closely coordinate its sales and supply chain operations. Many businesses compete across multiple product or customer categories, each requiring unique supply chain capabilities. These companies face the challenge of developing cost leadership and product or service differentiation capabilities—a daunting task, as the ability to compete in different strategic areas simultaneously requires precise coordination of the company's sales and supply chain operations. It is especially tricky given that in many businesses the two sides are completely disconnected, a long-standing problem that management thinker Peter Drucker sees as one of the "big divides" in management. The chasm between supply and demand is a key reason why companies are often caught selling surplus products well below market prices or losing sales due to inventory shortages that cannot keep up with demand.
There is enormous potential for companies to share input from customers with their suppliers. Once a business receives from current and potential customers, it can use 8Manage FAS to minimize response time by instantly sharing relevant information with some trusted suppliers. The final customer response can then be fine-tuned with combined input from suppliers and businesses.
Businesses will also benefit from efficient maintenance and repair operations. When a customer makes an on-site service request, businesses use 8Manage FAS to immediately act on the request and allocate relevant resources. With deeper relationships and shared knowledge, businesses can make informed calls about available inventory levels and provide customers with actual repair times. Suppliers can rely on usage logs to schedule preventative maintenance directly for customers.
Solution
---
Day-to-day execution demands coordination between operational and demand-generating functions to deliver the desired level of value to each customer in every transaction, resulting in economic profit. Flexibility and fluidity of processes are required, facilitated by internal coordination across operational activities. Rules, work arrangements and incentives may all need to be revised to keep everyone focused on the success of the partnership. In addition to the leadership required for this integration, an effective integrated ERP, such as 8Manage FAS , is needed to assist people in their workflow, allowing them to see consistent real-time data that reflects the results of their actions. With 8Manage FAS, leaders in organizations can take the following steps to implement supply and demand integration:
Step 1: Establish a relevant value focus
Senior leaders must concentrate on creating value for the organization and customers. Achieving this often requires developing a cross-functional structure and installing dashboard metrics to keep the business focused on implementing demand and supply integration.
Step 2: Share knowledge across the organization
Managers must commit to creating cross-functional collaboration within the company, external collaboration with supply chain partners, and adoption of technologies that foster collaboration.
Step 3: Allocate resources strategically
Once the entire organization shares the same set of facts, companies can begin to more thoughtfully analyze where and where not to prioritize resources based on which customers. Sales and marketing executives can meet with operation executives to decide how to create and fulfill demands for selected customers.
Step 4: Balancing capacity and demand
All of the work in step 1 to 3 is only a prerequisite for achieving the ultimate goal: ensuring that the organization's most important customer needs can be met profitably. This often entails streamlining the process and then developing flexibility and fluid scheduling to meet variable demands.
Demand and supply integration is an organization-wide direction that spans functional areas and company politics and provides the foundation for running the entire enterprise effectively and efficiently. Building this functionality requires an integrated ERP such as 8Manage FAS.
Benefits
---
Businesses using 8Manage FAS to connect demand and supply chains can reap huge benefits including a broader revenue base, reduced customer service costs, higher customer retention rates and market linkages. As companies move up the supply chain, they will be able to straighten out their supplier base, manage production time and costs, and accelerate the pace of innovation. The resulting profitability is a win-win situation for both customers and suppliers. Below is a more detailed description of the benefits available:
1) Not behind competitors in the rapid adoption of new technologies
Everyone has instant access to the latest and greatest technology, and customers have high expectations of service providers. This means that if your competitors have systems that alert customers to production delays, offer shipping options, and allow them to communicate directly with support, guess where those customers will be doing business? This pressure has led to the rapid adoption of cutting-edge emerging technologies to keep pace with the use of consumer technology.
2)The transparency of the entire order and delivery process
Cutting-edge technologies such as 8Manage FAS increase end-to-end supply chain transparency. If your customers ask to see their orders, you need to ensure that every stakeholder in the chain gets the same visibility and that everyone is on the same page. Increased supply chain transparency enables customers to know when their order starts production, when it leaves the shipping department, when it gets loaded on a ship, when it arrives at the port, and all the way to their receiving terminal.
3) More accurate predictions
B2C e-commerce sites can offer next-day delivery, forcing consumers to expect shorter delivery times for all items. This includes business demand orders, products produced overseas, and everything in between. The need for accurate demand forecasting is obvious. With the ability to proactively balance inventory across multiple locations, you can ensure you have the supply you need in the right place and at the right time for fast delivery.
4) Improve production efficiency
With advances in technologies such as 3D printing, additive manufacturing methods are becoming easier to implement. In addition, the use of IoT sensors and related analytics on production equipment allows for prescriptive maintenance to be performed, reducing downtime, all of which combine to form an efficient production line. That is a good thing for your bottom line, because when you have a smoothly running production line that can keep up with demand, it is easier to meet consumer expectations for instant gratification.
5) Improve supply chain flexibility
To the untrained eye, demand fluctuations seem very volatile. That is where those advanced analytics come into play, balancing things out and helping you understand what is going on within your order. The problem is that customers simply don't see their buying behavior as volatile, making it difficult for even the best AI to be 100% accurate. Smart pallets that alert you to atmospheric conditions, RFID tags that let you know the precise geographic location of each order, and smart monitoring software all give you more flexibility to respond to fluctuations in demand and other disturbances. Not only that, your supply chain will better adapt to demand to keep customers happy.
6) The explosion of direct-to-consumer shipping
Next day delivery discussed above? This is largely due to the number of companies shifting to a direct-to-consumer sales model. These companies have opted to build their own e-commerce sites, where consumers can place orders for direct delivery, skipping any middlemen along the way. This new industry standard is another byproduct of consumers getting used to getting immediate satisfaction from their buying experience. From a manufacturing perspective, combining DTC shipping with additive manufacturing practices can provide huge benefits to businesses because the expenses associated with storing excess inventory, seasonally elevated shipping costs, and restructuring between production runs can be drastically reduced.