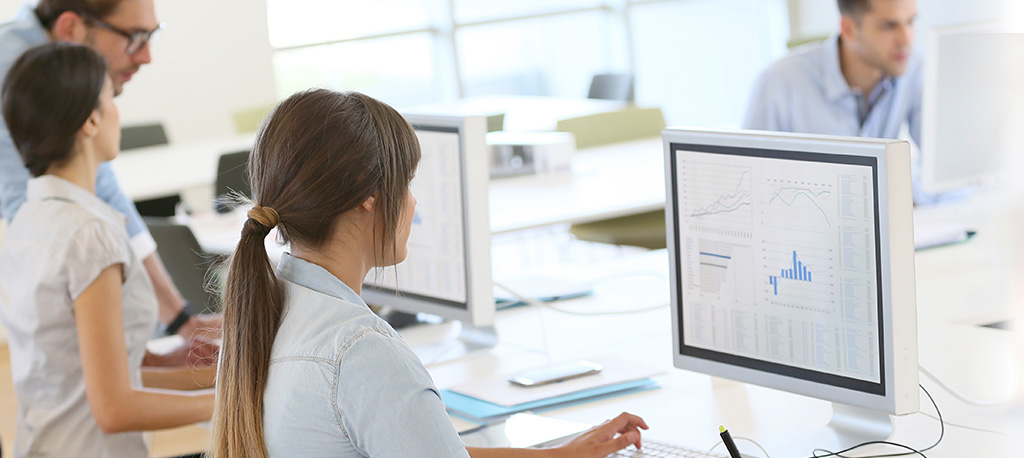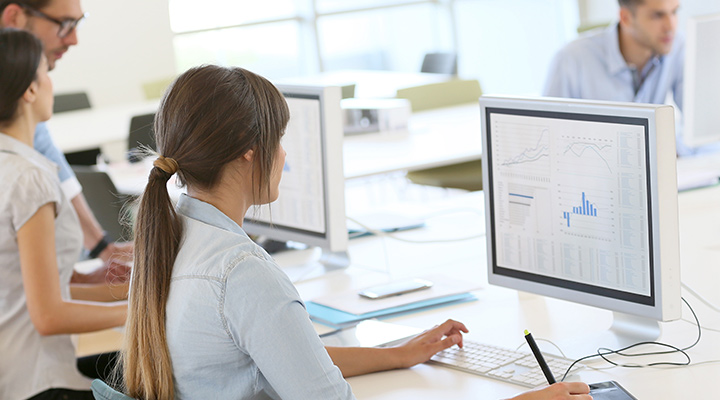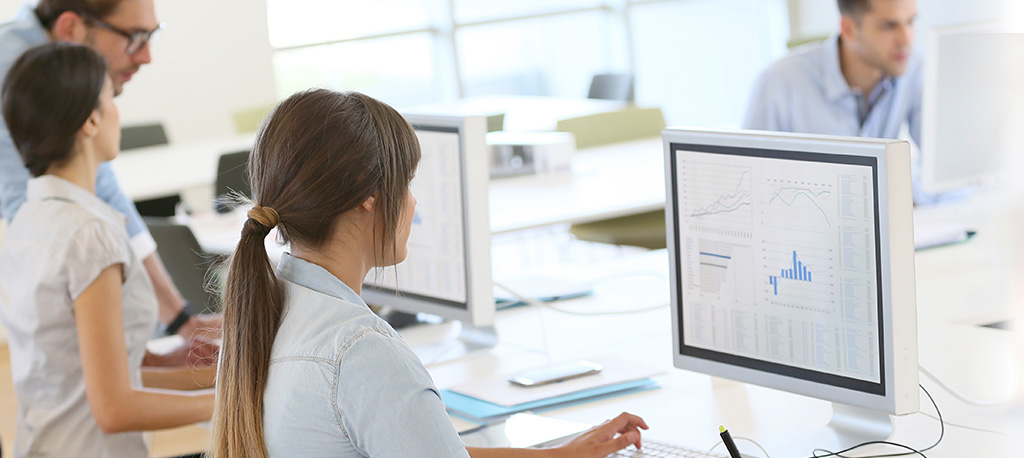 Manufacturing ERP2

8Manage ERP2 provides client, order, supplier, procurement, raw & WIP material, finished product, warehouse, production line, manufacturing, outsourcing, QC, packaging, human capital and financial management features and delivers real-time integrated data to multiple user groups in the format that each group or individual needs to see for marketing and sales, production and material control. 8Manage ERP2 is browser-based running on mobile internet with Android and iOS mobile phone app support; it is constructed on a common platform for different types of users (e.g., sales reps, PMC, R&D, purchasers, factory floor managers, inventory controllers, pick-pack-and-ship workers, HR managers, finance staff); it supports different internal and external groups, permitting them to work together; and still serves as a traditional management tool for the controllers. All information is captured, based on transactions (the approach is similar to ATM or modern trading systems) and information is real-time and more traceable and reliable.

Client & Order Management

8Manage provides you the following capabilities:

Client information management  
Marketing automation   
BI analysis




Effective marketing can be performed based on the wealth of client information that 8Manage helps you to collect overtime. Sales Force Automation allows you to manage each opportunity closely and Custom Service Automation allows you to track service quality and client satisfaction.


For selling standardized products, 8Manage provides straight-through processing from quotation and inventory check to fulfillment and return management. For selling sophisticated products, 8Manage supports Engineering To Order (ETO) and allows the client to communicate requirements and designs and provide feedback on prototypes and samples interactively.

Product & BOM Management

8Manage provides Product Library to manage the followings for each material, WIP and finished product:

Bill-of-material (BOM) and production process flow
Wastage rate
Product pricing based on competitor price or cost
Lead time and cost

ePricing (e.g., different price and discount levels for different markets)





For selling sophisticated products, 8Manage allows the tracking of BOM from client opportunity (initial discussion with the client) through contract and production. This allows sales and operations staff to see the cost and time impact of the change of BOM overtime.




8Manage also tracks sales performance, inventory and returns of each product to provide useful information to sales and operations staff.

Warehouse & Inventory Management

8Manage supports multi-warehouse management. Each warehouse can have different responsibility groups/persons, partitions, attributes (e.g., size, temperature, humidity, container type) and extendibility. 8Manage keeps track of the order, QC storing, transfer, withdrawal and stock check of each raw material, WIP and finished product in each warehouse.


When 8Manage Warehouse & Inventory Management is combined with 8Manage Demand and Production Management, it can achieve zero inventory or close to zero inventory.

Planning & Production Management

8Manage allows the user to define the production capacity of each production line in each production center. Based on the production capacity and product library information, 8Manage can interface with client's system to provide manufacturing capacity information and do provisioning and also take the submitted sales and plan orders to generate Mass Production Schedule (MPS) and Manufacturing Resource Planning (MRP2) in real-time. The real-time information is the key for coping with dynamic changes in sales orders and achieving zero or close to zero inventory at the same time.




For each MPS and MRP2 run, the system will provide day-by-day production and inventory information and also automatically generate purchase orders and production orders.


8Manage also support project-based manufacturing and allows the manufacturing manager to track all production and QC activities and dependencies across multiple production centers.

Supplier & Procurement Management

8Manage tracks and combines demands and creates greater procurement intelligence and negotiation power and avert unnecessary human interventions which could result in confidentially issues. It automates procurement activities to achieve higher levels of efficiency, compliance and cost-savings.




8Manage provides the following features:

Supplier information management
Purchase planning and requisition management
Price comparison or tender management
Purchase order or contract management
Delivery, QC and return management
Escalation management and exception handling

Manufacturing Outsourcing Management

8Manage allows the manufacturer to expand its manufacturing capacity endlessly by effectively managing outsourcers. 8manage supports capacity management, collaborative planning, outsourcing order/contract management, material, WIP and finish goods delivery and return management, wastage management, outsource quality management and invoice and payment management of the manufacturer and outsourcers in the entire manufacturing outsourcing chain.


8Manage allows the manufacturer to set material acquisition and delivery strategy, quality control and wastage tracking mechanism for the entire manufacturing outsourcing chain. 8Manage also tracks each outsourcer's performance against the service level agreements, provide information to proper manage rewards and penalties and help the manufacturer continuously keep high quality outsourcers and dismiss low quality.

Human Capital Management

8Manage provides the tools for Recruitment, Employee Record, Shift Scheduling, Attendance & Utilization, Leave, Benefits, Compensation & Payroll, Training & E-learning, Dormitory Management and Performance Management; the automation it provides gives you better efficiency and control. More importantly, 8Manage provides you the framework to manage Structured Collaboration, Process & Execution Discipline and KPI & Commitment Management. With 8Manage, your immediate needs will be met; your core competence will increase; and you will be able to manage and develop your human capital to their fullest potential. All of which will enable you to enjoy long-term competitive advantages.


For payroll management, 8Manage supports multiple jurisdictions and deal with the difference taxation treatments of employees from different countries. It also comes with pre-set settings for immediate use. If the labor or tax rules change, the payroll manager is able to change the payroll calculation formulas with the visual setting tool.

Finance Management

Sales

Sales quote & budget management
Sales expense management
Sales revenue management

Marketing

Marketing budget planning & tracking
Campaign return management

Group

Group budget planning
Group expense management
Group payroll management
Group profit & loss management
Group AP/AR
Group inventory & fixed asset management

Project

Project cost planning & tracking
Project purchase order & AP
Project invoicing & AR
project return & profitability management

Contract & Order

Contract & order cost budgeting & tracking
Inventory cost management 
Contract & order return and profitability management

Payroll

Cumulated pay & allowance
Tax deduction
Social security deduction
Housing deduction




8Manage also provides the following general ledger features :

Account Sets : The enterprise can define multiple account sets with the same or different financial periods.
Chart of Accounts: The enterprise can define its own chart of accounts and each account set can support partial or whole chart of accounts defined.
Account Items: The enterprise can record debit and credit information associated with an account item (e.g., a client, a supplier or an employee) in each account. The would avoid defining many sub-accounts unnecessarily because of large number of clients, suppliers and employees.

Vouch Templates : The enterprise can define its own voucher templates for different types of transactions.
Auto Gen of Vouchers: The enterprise can define policies for automatically generation of vouchers and account entries in business objects (e.g., orders, payment received, payment paid).
Auto Posting: The enterprise can define the rules for auto posting to GL triggered by transactions.
Ledger View: The system automatically provides the ledge view for each account on its initial balance, debit/credit details and period-end balance.
Trial Balance: The system automatically provides the real-time trial balance information for each account set.

Financial Reports: The system can generate income statement, balance sheet, cash flow reports in real-time based on the general ledger data.
Report Generator: The enterprise can define and generate additional new reports for each account set.
Enterprise Features: The system supports corporate allocation, consolidation and intercompany transaction elimination functions.


OA & Employee Self Service

8Manage provides a Generic Form and User-defined Workflow facility to allow users to create different notification and request forms for reviews, comments and approvals. It also provides the Employee Portal for each employee. In the Employee Portal, the employee can access to different facilities such as:

Work Item Dashboard
Announcement
Work Calendar
Recruitment
Work Report
Payroll Info
Expense
Equipment Request
Leave
Facility Booking
Benefit
Profile & Delegation
Training
Performance




In addition, 8Manage allows each employee to define his workbench with which he can select real-time display components that are related to his work area.