Digital Project Mgt.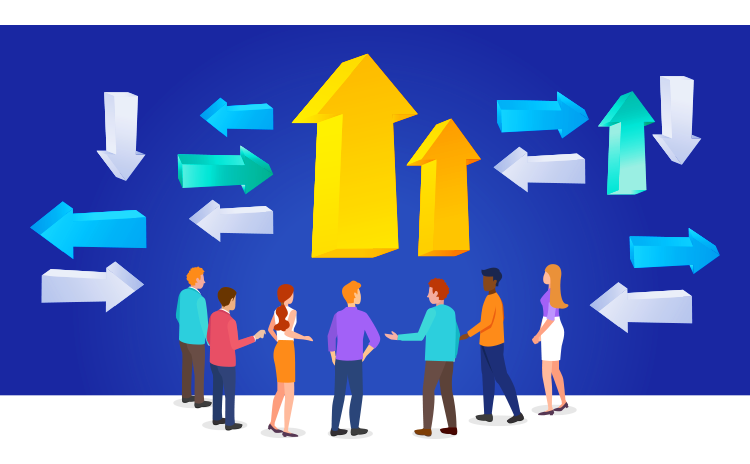 Digital project management means you can now track and quantify everything your team members do. Better analytics help them keep projects on track and budget the cost and labor analyses effectively.
Data sets can also be easily broken down for project team members, managers and executives. This gives you better insights into business impact and ROI on every project. This allows them to plan future initiatives and make critical strategic decisions.
This ultimately improves project outcomes and enhances success rate.
Is the creation of project management software in the 1980s such as MS Project the same as the digital project management that people refer to today?
Most people know that they aren't the same. But if you know their difference, perhaps you can get wiser on digital project management.
Digitalize a plan vs. digitalize planning & execution.
The older project management software was created at the time drawing a Gantt chart or network diagrams such as PERT and CPM was troublesome because of their large size and difficulty in revision. Digitalizing a plan as an electronic document to make it easier for revision in the 1980s is quite different from automating policy-driven decisions and decision-support for unexpected events as people refer to today.
Higher precision is needed in today's projects
If you look at PERT and CPM commonly supported by older project management software, PERT was created by U.S. Navy for its submarine project and CPM was created for planning plant shut-down and restart. None of these methods have the concept of resource management. But if you look at the common types of projects today such as system implementation, you couldn't put a C# programmer on a one-week task for Java programming or a SQL Server DBA on a one-week task for Oracle DBA, otherwise the job wouldn't get done.
Timely and accurate resource data are needed
Sharing scarce resources such as subject matter experts is common in today's project environments. You often aren't aware of the complexity of the interdependencies of activities and resources because the older project management tools don't handle them. In your project plan, the resource allocations and utilizations of your projects are very rigid, but in reality, they are very dynamic and there is a sizable gap between your plan and the reality.
What 8Manage PPM can do for today's digital project management?
Planning and plan snapshot creation
Planning is an active way of discussing the goals, objectives, strategies, and activities that we need to accomplish. Planning is dynamic since business environments are dynamic. A plan on the other hand is a static document.
Project management tools created in the 1980s were merely documentation tools that allow you to create a project plan document.
In 8Manage PPM, planning is a continuous process and it is dynamically linked to the execution process after the initial plan is approved. If you need to view the snapshot of your plan, the system will take the snapshot from its real-time data and will also allow you to baseline that snapshot if you choose to do so. In other words, 8Manage PPM allows you to create a snapshot version of your dynamic plan, but your dynamic planning and execution activities will continue or never stop.
Resource management
8Manage PPM allows you to manage the various resources throughout your project lifecycle. Those resources include:
Time –– Splitting the project into small deliverables helps keep the team on course for the target completion date. 8Manage PPM also provides alerts for deliverables due.
People –– The workers may not all be in the office. Today's workforce can be in the office, telecommuting from home or in a completely different city. 8Manage PPM provides them with collaboration tools needed for their joint activities.
Budget –– Aside from having a precise accounting of time, tools and people at the outset of a project, include unexpected roadblocks in the budget.
Communication
Communication is crucial for a successful project, yet it is a struggle for all organizations. While there have never been so many communication methods (e.g., email, phone, text, video chat, face-to-face), there continue to be disconnects throughout a project. With 8Manage PPM, team members can easily communicate with each other under the context of one or multiple projects and activities regarding any particular deliverable, resource, issue or change. Moreover, you can share files, photos, and documents and have them all saved within 8Manage PPM for easy collaboration and access to relevant information all in one place.
Testing and deployment
The final stage in the project's timeline is deployment. Before delivering the finished product, the team thoroughly tested it. Here is another moment where development and quality assurance groups need the right digital tools.
Before handing the deliverable to the stakeholders or client, 8Manage PPM would help you to answer the important question: Did we meet all the project requirements and satisfy the scope?
Finally, 8Manage PPM also helps you track digital releases.
Summary
8Manage PPM simplifies your organization's digital experience project from start to finish. Features include maintaining all your project contents in a central location, evaluating the work in progress against brand guidelines and sharing with stakeholders and clients.