Service Management Solution
Challenge
---
In a world where every business is looking for ways to cut costs, increase efficiency and stay ahead of the competition, service management has become critical to the service industry as it plays an important role in customer satisfaction and loyalty. However, field service management faces unique challenges because its operations are spread over a vast territory and resources are distributed in different locations. Let's take a look at some of the key challenges that field service managers face.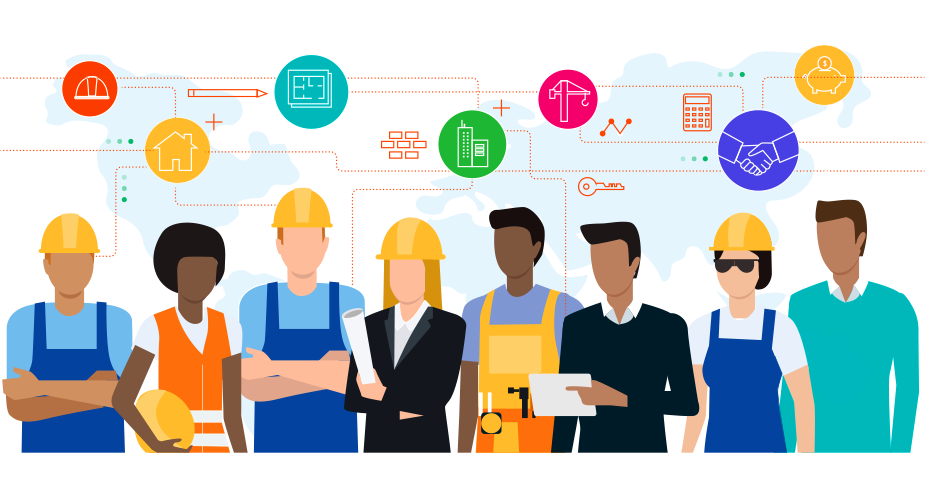 Customer Needs and High Expectations
The relationship between customers and institutions has changed dramatically over the past decade. At present, customers expect their relationship with the agency to go beyond the initial sale and even beyond the traditional troubleshooting model. In fact, today's customers want some level of preventive services. This clearly shows the service level that customers expect to be delivered. Additionally, providing quality on-site service is one of the key factors in securing customer loyalty, thereby ensuring ongoing revenue. Field Service Managers are under enormous pressure to always get it right. Without the right technology, this is almost impossible to accomplish.
Service Delivery Optimization
Assigning work orders to the right field technicians and engineers is a daily challenge for field service managers. It's not enough to just have the right people with the right skills to match. They also need to use the right inventory and tools at the right place at the right time. If not managed properly, it can lead to higher costs and lower productivity, with more time spent on the road instead of fulfilling service orders.
Real-time Communication and Resource Location
The list of work requests is constantly growing, and it is critical for managers to know where field service personnel are and their availability within the stipulated hours. By knowing the location of field service personnel, managers can better judge how to prioritize and get work done, and decide whether to bring in contract assistance to supplement the workload.
Operating Costs Rise
One of the biggest challenges field service managers face is managing costs in an environment of increasing operational costs. Factors such as time spent checking inventory or finding parts, travel expenses, and the need for the right skills can all add to the cost. Lost inventory data and inaccurate data can exacerbate this human error, and you can see costs skyrocketing very fast.
Solution
---
8Manage Service Management8Manage Service Management is designed to automate the entire process, including service, billing, messaging, scheduling, distribution, and storage of customer information.
Automate Processing
8Manage Service Management simplifies operations and helps companies carry out orderly and planned service activities. The software is a flexible tool that can adapt to changes at any time. Features like this help reduce the cost of wasted time and inefficient activities that result from frustration and confusion during a busy day.
Increase Productivity
Using 8Manage Service Management, technicians are able to spend their time on actual job descriptions and do their jobs freely and better. Such time utilization allows employees to finish more work optimally in a day, improving assignment cycles and directly increasing productivity.
Improve Cost Efficiency
8Manage Service Management not only helps you save money, but also helps you make more money. The digitization of entire paperwork and the consistency of forms in a single network saves time and increases the amount of work employees can do. This means you can select and complete more jobs in one day, increasing the bottom line of your business.
Improve Accuracy
Inventory tracking in the service supply chain is highly accurate and recorded at the top level, improving the work accuracy. 8Manage Service Management is able to determine which parts are needed by field staff to complete their weekly tasks and list them. The parts can be loaded onto a truck together, and employees do not have to make the return trip within a week to buy additional equipment or parts.
Improve Responsiveness
8Manage Service Management is flexible enough to deal with the dynamic nature of rapidly changing service jobs. Getting the job done may require a special set of skills or additional staff. The software can identify these problems up front, eliminating the need to send a technician to detect them. Sometimes, when technicians aren't at work, the software automatically and subtly diverts resources to high-priority work, helping businesses stay active and vigilant without human evaluation.
Support Business Expansion
When it comes to scalability, 8Manage Service Management is able to handle complex data and the ever-increasing customer demands every day. This approach frees up business owners to think about scaling up, and even plan to do so. Because 8Manage Service Management is flexible, business owners can adapt to the growing needs of the enterprise, and inform what requirements need to be added for work control.
If you are looking for service management software that brings the above benefits, you can spare yourself the trouble and contact us directly.