Pharmaceutical e-Procurement Solution
Challenge
---
The pharmaceutical industry is entering a mature period.
Patent certificates expired; generic drugs surged; investment demands in R&D and marketing continued to climb and governments and health insurers exerted pressure for lower end-market prices. In this environment, it is more likely for procurement to increase its contribution to sustainable improvement in business performance. Procurement professionals in the pharmaceutical industry can actively drive value creation by:
Finding and capturing supplier innovations from the earliest stages of R&D to healthcare delivery.
Establishing collaborative and efficient partnerships with Contract Research Organizations (CROs) and other third-party providers of high-end technology services.
Applying the same procurement disciplinary measures for indirect spending as for direct spending.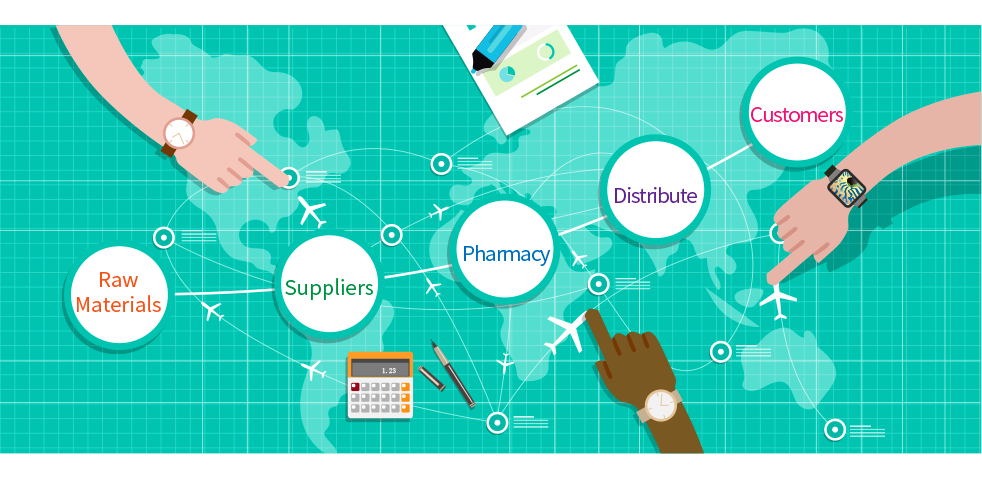 With the vague definition of core and non-core activities and heavy profit pressure, greater offshore outsourcing and sourcing requires far more procurement capabilities than the traditional transaction operation mode in the business opportunity service area. The procurement function of a pharmaceutical company must help institutions create Clinical Contrast and Economic Value (CCEV), delivering concrete benefits to payers, patients and shareholders in today's increasingly demanding healthcare system.
Industry Challenges
The challenges facing the pharmaceutical industry today require a change in business culture. These business cultures developed in the era of blockbuster drugs. In those days, expense control was not a priority, especially when it came to indirect spending. Pharmaceutical companies are facing that:
The marginal benefits and value of new research and pharmaceutical innovations continue to diminish.
Tighter public health policies and rising costs in other areas of healthcare have put enormous pressure on profit margins.
Economic value-based commercialization and epidemiological pressure stop disease progression while shifting the focus to preventive therapies. The aim is to save overall healthcare costs and improve patients' quality of life.
Solution
---
Whether your business strategy is to compete on a scientific edge or a consumer edge, our portfolio of purchasing solutions can help procurement reshape the role of the business.
By supporting rapid time-to-market and ensuring efficient innovation of channel partners, procurement teams gain many opportunities to drive pharmaceutical companies to succeed. 8Manage e-Procurement can be used to automate numerous operational and analytical functions, facilitate better decision making, and build more innovative and profitable partnerships with global suppliers and service organizations.
Actively understand and manage the average cost of each category using the Spend Analysis module to gain full control over a wide range of overhead categories such as marketing, equipment maintenance, IT, travel and R&D, helping businesses profitably and effectively serve the lower end of the global income pyramid.
Use e-Sourcing applications to take advantage of global market competition, uncover new offshoring and outsourcing opportunities and rigorously oversee the process of discovering suppliers and making sourcing decisions. It supports extensive cross-departmental collaboration and has tighter control over complex indirect expense categories.
Use advanced Contract Management to drive valuable collaborative contracting and protect business interests related to data security, system access, intellectual property protection, compensation and compliance across multiple different regulatory frameworks.
8Manage e-Procurement Supplier Management solution is flexible and highly configurable. Actively manage a growing portfolio of supplier alliances with it to enable collaborative supplier performance management across departments and conduct industry-specific surveys related to third-party codes of conduct, responsible care, ethical environmental practices, etc.
Free R&D and other valuable personnel from time-consuming tasks while ensuring spend compliance with Procure-to-Pay.