Auction Management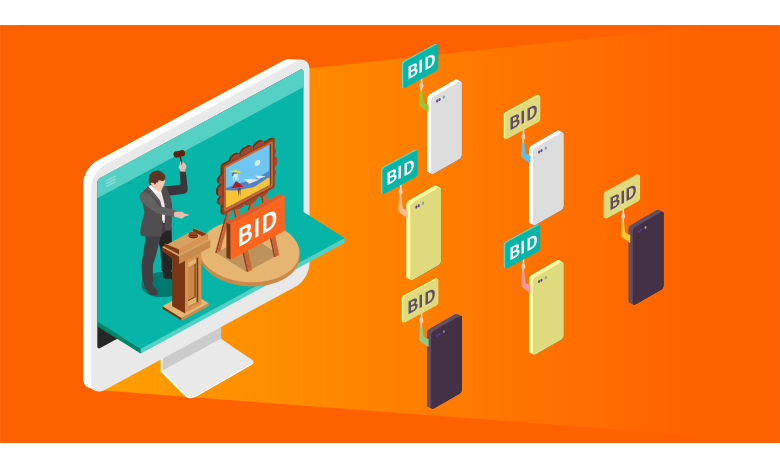 Solution
---
Auctions are suitable for buying raw materials, processed goods, travel, printing services, capital equipment, components and many other items. When the price is a key point of negotiation for the purchasing organization, auctions work best.
Using 8Manage Auction, you can get better results faster. It will help you stay competitive and provide a level playing field for all suppliers to bid in real time with transparency and fairness at the heart of activities. You can use it as a competitive procurement tool for raw materials, supplies and services. The benefits of 8Manage Auction include but are not limited to:
Reduce procurement costs by increasing competition;
Get better savings potential than your current "target" amount;
Save time by reducing the negotiation phase;
Improve the ability to meet deadlines by setting auction dates;
Increase transparency for suppliers because they have the same information at the same time.
8Manage Auction acts as the last stop for sourcing or tender, by encouraging competition to get the best price. Purchasing requirements must be clear when using 8Manage Auction.
You may need to go out to tender and have to assess qualitative criteria and make a shortlist. You can only use 8Manage Auction after creating a shortlist of suppliers with the aim of awarding contracts to the supplier who offers the best deal.
Pay attention to the following points while using 8Manage Auction:
Choose the right category/product/service and the right time
Not every category, product or service is suitable for an auction. For example, the best categories for it include (but are not limited to):
Direct Materials--from actuators, adhesives, aerosols, creams, air brakes, aluminum castings, components, baby wipes, bacon... to vegetable oils, vehicles, vending machines, vinyl, tiles, wafers and cones body, washer fluid, welding wire, wheel and tire assemblies, wine, work clothes, packaging/bags
Information Technology and Communication
Professional service
Facility management
Overhead and support
Once you have picked the right category, you have to study the market and understand your place in it. For example, if it is a seller's market, you may not have the necessary interest for an auction. But if it is a buyer's market or a competitive category, you may be interested in running a successful auction. Therefore, it is important to do your research in advance so that your market trends will work in your favor.
Set specific expectations
Communication is a major factor in a successful auction. You have to be very specific about what you are looking for so that competing providers can offer what you want, not what they think you want.
This means you need to be candid and transparent. Make sure your suppliers understand your selection criteria and what they are doing. Are you judging by price alone, or are there other factors at play? Communicate clearly and check if they understand you.
When communicating, make sure not to be persuaded not to hold an auction. Suppliers may offer deals to skip auctions. Resist the temptation and trust the auction process.
State the benefits to the seller
Auctions provide the buyer with the best benefit, but that does not mean it is a zero-sum game where sellers lose. Auctions are a form of fair competition because all sellers use the same set of information. They showcase everyone's lowest price points, giving sellers insight into the overall market. It is important to communicate these benefits to your suppliers—especially when a supplier is making their first bid—because you need sellers involved in the process.
Make a pre-bid and check the mechanism
Because auctions involve technology, it is a good idea to make suppliers comfortable with the software. A pre-bid is a great way to engage suppliers in the process and serves as a check on specifications. It informs you that you are running a two-stage process.
Step 1: Pre-bid to check the 8Manage Auction mechanism and make sure everyone agrees on the specifications.
Step 2: Actual auctions.
We strongly recommend that you don't skip the first step. Certainly, you don't want your bids to suffer from technical misunderstandings.
Allow last-minute expansion and take out snipers
Setting a hard time stop in an auction means leaving money on the table. Because we are technology-dependent, it is strongly recommended that you do not stick to time constraints. 8Manage Auction has an auto-scaling feature. If a bid comes in the last few minutes, it is best to extend the auction time to allow others to counter-bid.
In essence, the extension discourages "sniping," where the later supplier bids may be higher than the current maximum bid, and there is no time for a counter-offer. You want all sellers to win your business fairly, so give others a chance to respond to last-minute bids. If not, close the auction and make a selection.
Award contract
Last but not least, make sure to communicate with all suppliers and inform them of your decision and be transparent about your process. Remember that your suppliers spend a lot of time preparing and engaging. If you don't award the business at the end of the process, they are less likely to be involved in the future. Of course, if you don't get good offers, you don't have to accept one, but you need to explain why the business was not awarded to you that day.
A well-run auction can save purchasing teams a lot of money while giving suppliers a fair but competitive field. So, communicate well.