Supplier Management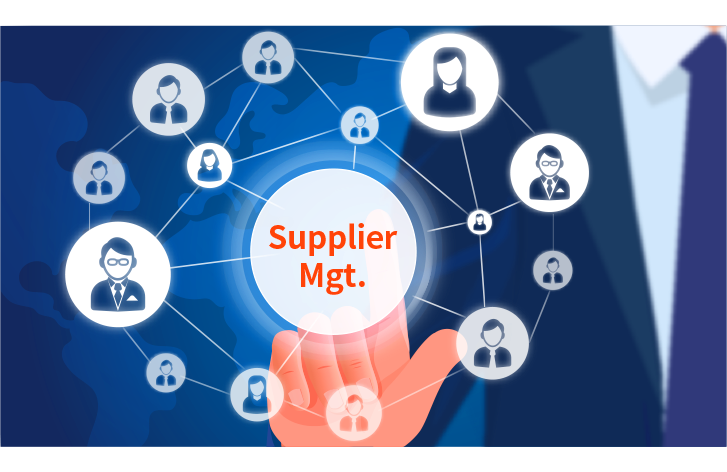 1. Supplier Data
Challenge:
Many companies' supplier data is stored in independent systems such as ERP and AP, and this data is fragmented and poorly managed. Without good data, businesses will lack insight and action.
Building a solid data foundation requires two key things: collaboration and automation. Data quality is an enterprise-wide issue and any sustainable solution must be cross-functional. The procurement department should work with other teams in the company who have access to important data to resolve issues timely.
When procurement is collaborating with other teams in the organization, the amount of data can be large. Finding data takes time, and as the volume of data grows exponentially (some studies say 40% per year), so does the time it takes to collect it. Data is an ephemeral resource, and to keep up with the times, companies need automation. Portals to be updated manually by suppliers is unlikely to provide real-time information, as a solid data foundation requires automation. To get such a foundation, you should collect, categorize and analyze quality data from the organization. Whether your organization aims to cut costs, increase efficiency, or rapidly scale output, supplier-supported agility needs accurate supplier data.
Solution:
Use real-time supplier management software like 8Manage SRM to collect supplier data comprehensively. Such systems can store all supplier quality data (including basic information, qualification, bid/quote/auction prequalification, contract/delivery/payment, performance) and related documents in the same database in real time. Audit results and KPI information (such as late delivery rate and length, rejection rate and quantity) can be automatically tracked and stored.
---
2. Quality and accuracy of goods
Challenge:
Buyers often complain about the quality and accuracy issues of goods. Imagine you are a domestic buyer, sourcing from a foreign supplier. It takes 25 - 35 days for items to reach the delivery address. If you end up receiving goods with a shortage or even some damage, you are sure to be pissed. It is easy to cause friction between buyers and suppliers. Buyers complained about suppliers' delays in delivery, shortages and damage. Suppliers complained that buyers did not give them enough time to issue purchase order notices, and even said the items were available right now.
Solution:
8Manage SRM provides quality agreement and planning features that allow you and your suppliers to establish an agreed and bonded quality standard that both parties can hold accountable for. Quality agreements and plans reduce confusion and improve communication because each party is aware of the others expectations and responsibilities. Most importantly, if something goes wrong, you know what your plan is.
8Manage SRM also increases supply chain visibility. Both parties can know the exact location of the product. Problem information during shipment is shared, making the planning process easier. Buyers/planners can better predict delivery times and accurately count orders.
---
3. Service Level Agreement (SLA)
Challenge:
Service quality has long been considered difficult to define and measure because of the inherently intangible and often subjective nature of services. Some service levels cannot be achieved even at a higher price, such as the supply maintenance team must be on site within an hour after a failure occurs. Therefore, suppliers usually do not make promises to buyers at will, but instead offer different service prices for different service levels. It is important to have an SLA that clearly states the agreed service rules for the business you will be doing with the supplier, and is based on the procurement contract. An SLA makes it clear to the supplier that you intend to deal with them during the life of the agreement, enabling them to plan their business and resources to meet your needs.
Solution:
8Manage SRM provides SLA and fine management. You can create service rules and fines mechanisms applicable to services as needed. The system will automatically track the actual execution results in real time and automatically calculate fines.
8Manage SRM supports setting metrics for each deliverable based on the SLA. During the actual execution of the procurement contract, the system will detect the deviation of the actual delivery in real time according to the quality level agreement, send a deviation alert, and automatically calculate the fine to issue a penalty notice.
---
4. Supplier evaluation
Challenge:
An effective supplier evaluation process is characterized by: 1) measures and goals that are easily understood by both suppliers and buyers, 2) KPIs weighted according to your company's strategic priorities, 3) discussions and agreements with suppliers on the measures to be applied, 4) evaluation of measures and graphical visualization improvements of results, 5) performance recognition and reward system. The above characteristics will ensure that the evaluation process is generally objective and will benefit your supplier and your company.
Effective supplier evaluation does not have to be difficult, but it is crucial to stay focused and avoid making typical mistakes that can erode benefits. The most common mistakes are:
Inconsistent use of agreed measurements
Failure to provide regular feedback on performance to suppliers
Ignoring supplier input into performance discussions
Failure to involve suppliers in determining metrics
Using overly complex KPIs and metrics
Solution:
8Manage SRM supplier management software supports users to set up performance evaluation questionnaires for the evaluated suppliers as needed. The system will automatically send the questionnaires to the user-designated evaluators, and calculate the results according to the preset scores of each answer on the questionnaire.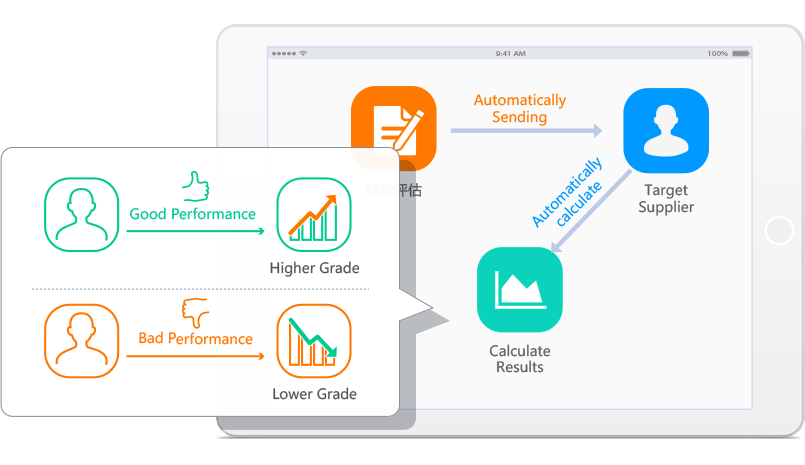 According to the performance evaluation results, users can upgrade suppliers with excellent performance, downgrade suppliers with poor performance, or even blacklist them.
---
5. Strategic Relationships
Challenge:
Strategic supplier relationships are critical to innovation and staying competitive. Many businesses are now realizing that they must integrate and collaborate with suppliers to remain competitive and take the next step toward sourcing excellence. Supplier management is not a new topic, but it has always been the stepson of the purchasing function. Many companies still do not have a systematic approach to selecting strategic suppliers and establishing strategic relationships with them.
Solution:
8Manage SRM provides companies with tools to manage supplier relationships better.
Track all key communications and commitment records
In order to maintain good long-term relationships with suppliers, companies must record their key communications and commitments with suppliers through corporate memory, not personal memory. 8Manage SRM offers a recording mechanism to record the communication and commitment between enterprises and each supplier, and enterprises can view these records in chronological order.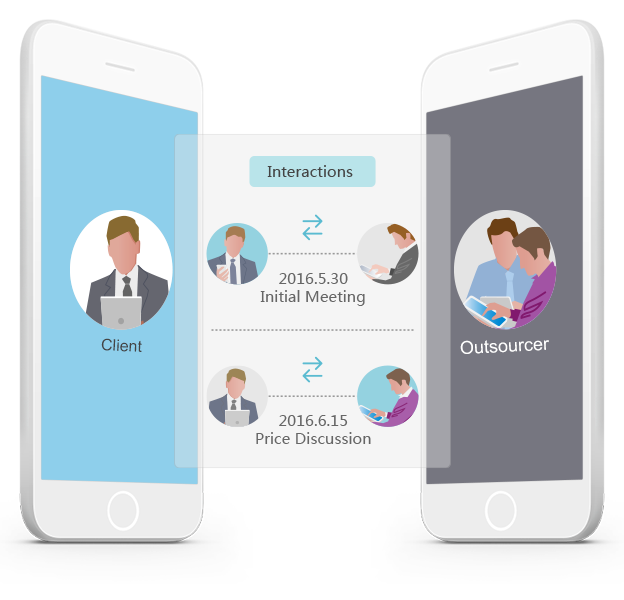 Keeping track of what has been discussed and committed clearly and easily strengthens the corporate memory of everyone in the company and ensures that they all walk the talk.
Suppliers as team members
Communication is important for nurturing relationships. 8Manage SRM system can provide social sharing, chat, forum and other communication tools for outsourcing activities.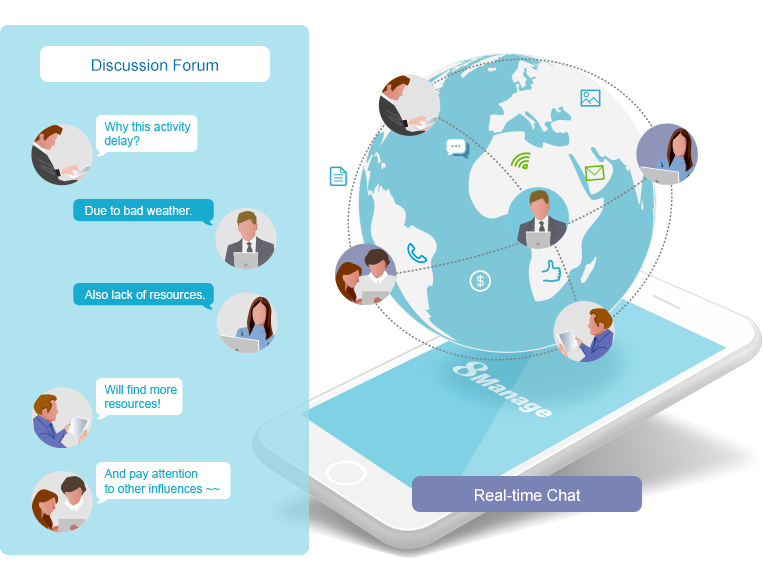 In the project, 8Manage SRM also allows enterprise employees and outsourcers to form related teams to work and discuss together as team members.
Track all issues
8Manage SRM software supports centralized tracking of issues and actions, and provides automatic alerts and escalation mechanisms.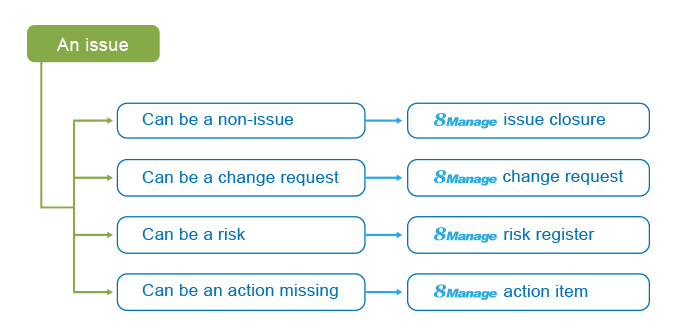 Reward and punishment management
8Manage SRMs contract service level agreement management (SLA) real-time function can detect the difference between promised and delivered in time, avoiding the problem of over-promise and under-delivery. 8Manage SRM can also automatically calculate supplier rewards and penalties based on Service Level Agreements (SLAs) and deliverables results.